Participating Artists:
梁丞佑 Yang Seung-Woo
木格 Muge
藤原 敦 Atsushi Fujiwara
Artist Profile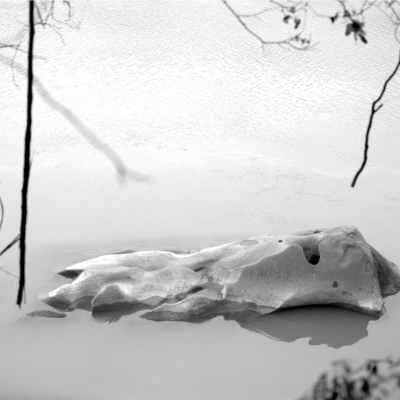 Born in Chongqing in 1979, Muge currently lives in Chengdu, China. Founder of Muge Gallery. He received the Photographer of the Year Award from American photography magazine PND in 2013, and was selected as one of the most notable photographers born in the 1970s and 1980s by IMA Magazine, Japan.
Since 2005, Muge started his "Go Home" project to document the drastically changing landscapes on the way back to his hometown in Chongqing due to the Three Gorges water conservancy project. Facing the contradictions and hopelessness brought about by the tremendous changes in China's social environment, Muge rethought his way of photographing and viewing and eventually started using a large-format technical camera to observe the still life at home and various things in nature. In his "Ash" series which began in 2010, Muge focused on three unchanging elements – mountain, water, and stone – through observing the traces of time and history, he attempted to comprehend the true essence of nature. Muge's recent project "Behind the Wall" recorded his journeys around China from 2013 to 2018, traveling 128,658 kilometers along the boundary of the Great Wall and visited the villages in the north as he photographed the sites of the Great Wall and the people he encountered. The aim was to create a portrait of his home nation through its symbolic icon, attempting to develop a deeper understanding of China, his "home at large". The concept of "home" which Muge has been continuously concerned with has expanded beyond his hometown. Beginning in 2019, Muge started a new project called "Bow Wave (Huí Liú)" along with photographers Feng Li and Zhang Kechun. They are traveling to bigger and smaller cities in China to present the current state of China through fieldwork, exhibitions and publications.
Muge's photographs were featured in The New York Times; Le Monde magazine and Photography of China. His works have been exhibited in and out of China, including his solo exhibition "Behind the Wall" at Format Photo Festival in 2019; "40 Years of Chinese Contemporary Photography" at OACT Contemporary Art Terminal Shenzhen in 2018 and Three Shadows Photography Art Centre Beijing in 2017; "Chinese Contemporary Photography Exhibition" at Kunstraum Villa Friede in Germany in 2015; "The Rising of Dragon: Contemporary Chinese Photography Exhibition" at Katonah Museum of New York in 2012. His main publications are "Ash" (Zen Foto Gallery, 2013 for the first edition, 2019 for the new edition. Japan) and "Going Home" (Jiazazhi, 2014. China).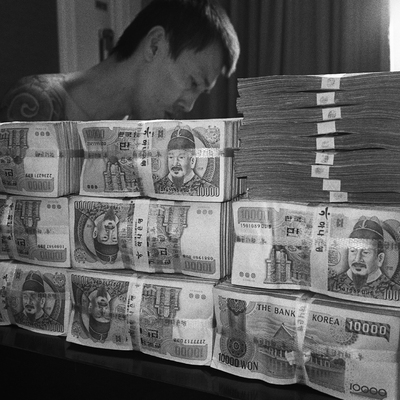 Born in Korea, Seung-Woo Yang first came to Japan in 1996. After graduating from Nippon Photography Institute and the photography department of Tokyo Polytechnic University, he completed his graduate research in Media Art at Tokyo Polytechnic University and continued his career in Japan. In 2016, his publication "Shinjuku Lost Child" with Zen Foto Gallery, a monochrome street photography series which focused on the people at Kabukicho, Shinjuku received the 36th Domon Ken Award. He also released "End of the Line - Kotobukicho" with Zen Foto Gallery in 2017 and had his solo exhibition in inbetween gallery, Paris, expanding his activities internationally. His other publications so far include "You're there and I'm here" (Shinpusha, 2006), "You're there and I'm here 2" (Zen Foto Gallery, 2011), "The Best Days" (Zen Foto Gallery, 2012), "The Best Days" new edition (Zen Foto Gallery, 2019), "The Last Cabaret" (Zen Foto Gallery, 2020), "Yang-Taro Baka-Taro" (Zen Foto Gallery, 2021) and "TEKIYA" (Zen Foto Gallery, 2022).