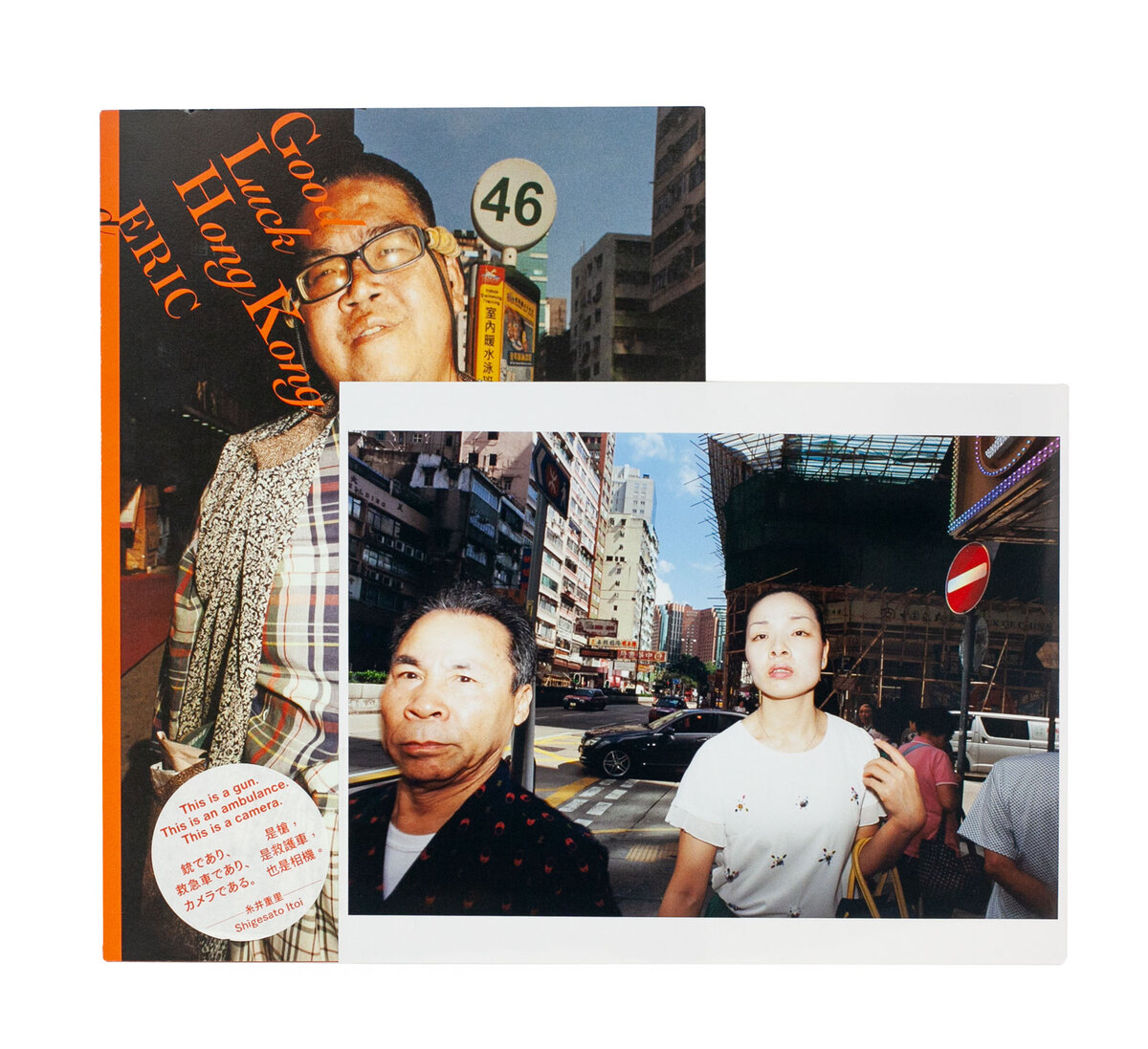 Special Edition
Good Luck Hong Kong Special Edition (E)
"I can't get enough of the thrill" – Hong Kong-born photographer @ericolour's photobook "Good Luck Hong Kong" is now also available as a special edition.
In addition to the signed photobook, the box also includes a large print (five different images available).
Eric's "Good Luck Hong Kong" is filled with a plethora of faces, taken with a flash and at close-range, of the many different characters populating the streets between Hong Kong's high-rise buildings.
""For me, what makes a person standing in front of me a human appears to be made up of three things, combined in a three-dimensional manner: common factors we share as humans; national characteristics; and personality.
[…]
Through photographs, new interests arise. For me that curiosity has only strengthened — it has become my living adrenaline now. This adrenaline is born from the pleasure in taking photographs. Walking ahead, step by step, looking and shooting without hesitation — it's that moment that does it. I can't get enough of the thrill."
(from Eric's afterword)
Book Size

297 × 210 mm

Pages

100 pages

Binding

Softcover, codex binding with cover

Publication Date

2018

Art Direction

Osamu Ouchi

Language

English, Japanese, Chinese

Limited Edition

700
Colour print handprinted by the artist

print size

8 x 10 inches

edition

30 (select from 5 images, limited to 6 copies each)